Maestro Chat features a "cool-down" period for users who try to send too many messages at once. This cool down period can range from 5 seconds to 1 minute depending on the number of concurrent users. Users will be shown how long they must wait before they can send another message.
The cool down only applies to users, admins and moderators do not experience a cool down or message limit.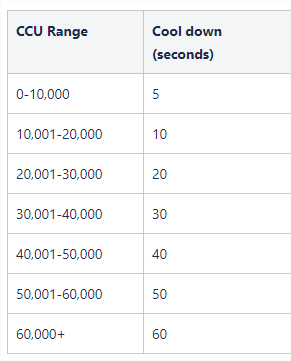 0
0
Was this article helpful?
0 out of 0 found this helpful