The Maestro Chat panel is a great way to create an engaged community around your content. Keep reading to learn how to add chat to your live channels.
From the Admin Navigation dropdown, choose the Live Channel where you'd like to add a chat.
In the top right hand corner, click EDIT CHANNEL. This will put the channel into edit mode.


In the sidebar section, click the gear icon. This will open the Sidebar Settings and show the available panels. Toggle Chat to on.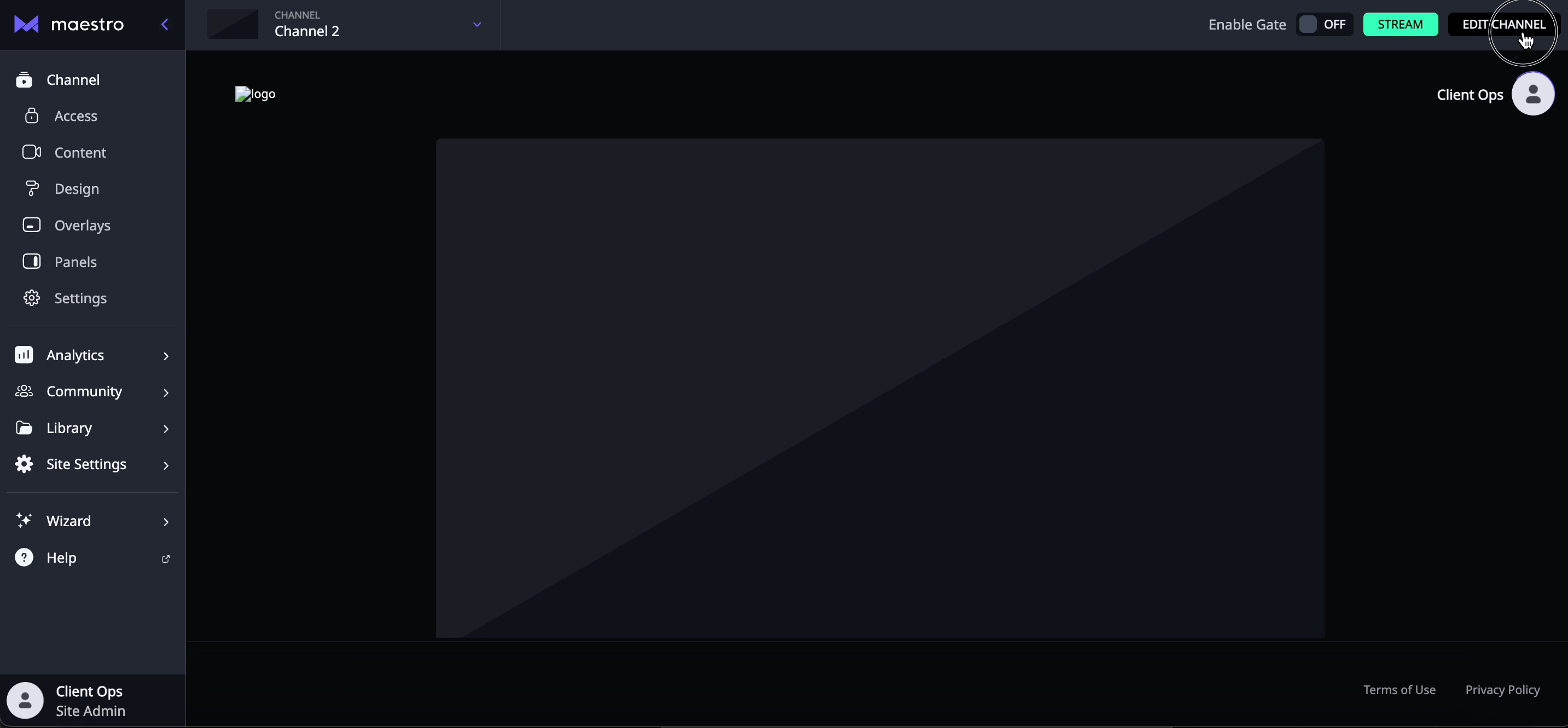 Select your Preferred Chat settings:
System: this is the name that greets users when they arrive to the Chat panel
System Image: This will appear next to the 'Welcome back!' message
Welcome Message: This is the default message that greets users on arrival
Filtered Words: (words replaced with asterisks in the chat) separated by commas
Silenced Users: You can also view Silenced Users
You can 'allow links in chat from non-admins' if you desire.
Hit Publish to push your changes live.
Note: The character count for chat is 1236 characters.
For instructions on how to remove a Maestro Chat, click here.