Learn how to add a panel to your Maestro Live Channels
Maestro offers a number of panel types that are meant to add context and engagement mechanisms alongside your live video. Panels are only available for use on live channels.
You can add a new panel or a saved panel from the "Panels" tab in the admin bar or from the channel editor.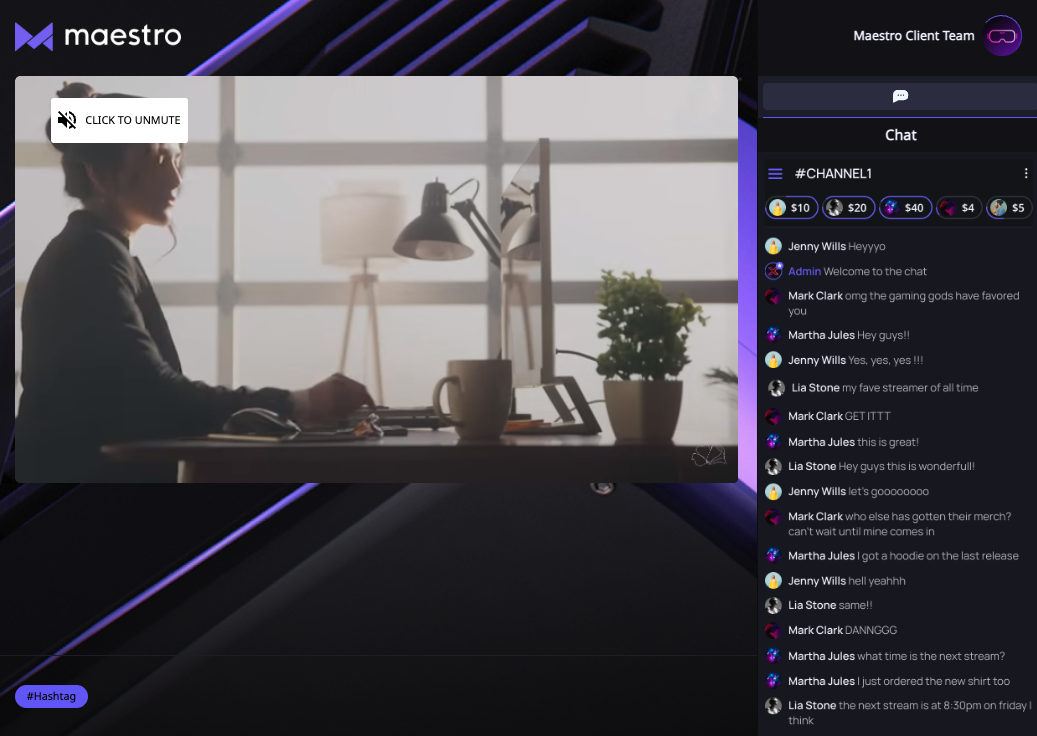 How to Add and Manage Your Panels from the Admin Bar
From the live channel where you'd like to add a panel, click "Panels"


The site editor will open, and the sidebar settings modal will appear
At the top of this modal, you will see any currently active panels


Underneath the active Panel list, there is a section called "Available Panels," which lists all Panel types available to use out of the box on Maestro*


*Please note that in the above screenshot, not all available Panels are shown.
Choose the panel you'd like to add
Click the gear icon to configure that panel
When you're finished with the configuration, click the toggle switch to turn that panel on
The panel you added will now appear in the top section labeled "Active Panels"
Click "Publish" at the top right of the page to push these changes live
* Each live channel can only have one of each panel type, with one exception, image panels. You can have multiple image panels.
Have any more questions? Join our Discord server for more helpful tips and tricks.