Learn about the rules around embedding Twitch Streams.
Unfortunately, Twitch's embed policy does not allow streams on its platform to be embedded elsewhere.
However, you can add a Twitch stream as the source stream to your Maestro channel. This enables your viewers to watch your Twitch stream through your video website on Maestro, which also means that you can tap into Maestro's interactivity, monetization, and more.
To do this, click the "Content" tab in your Admin Bar. In the section labeled "Twitch Live Streams" click the "ADD LIVE STREAM" button.

Doing so will open the "Video Library." Enter the URL of your Twitch Stream.

The video will become available in your library. Click the "gear" icon to edit the video metadata.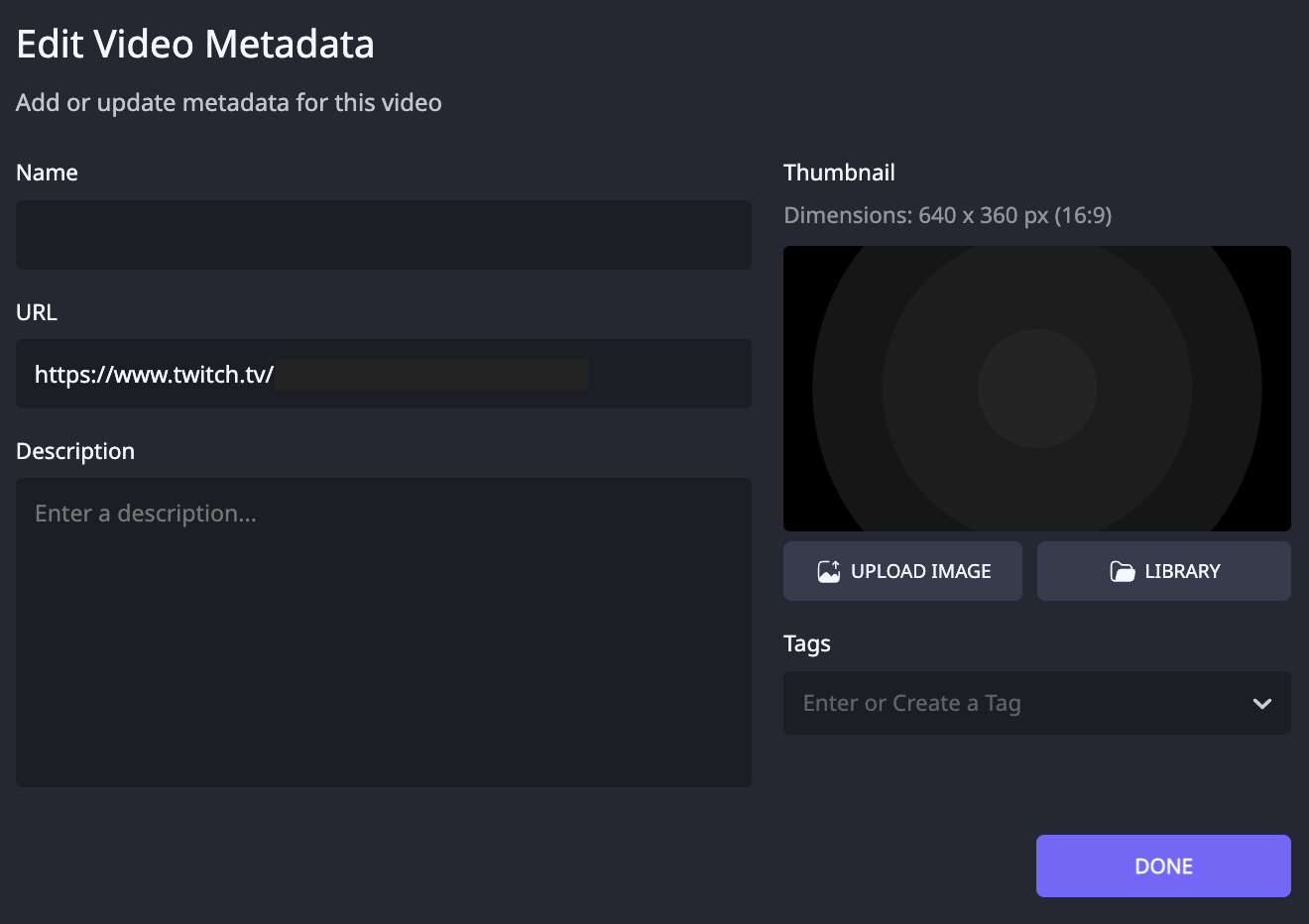 From this modal, you are able to rename the video, add or edit the description, remove or change the thumbnail, and add video tags.
Click "DONE" when you have finished editing the video's metadata.
From the video library, click the "USE" button to use this live stream on your Live Channel. Whenever your stream goes live on Twitch, your Maestro site will be live, as well.
Have any more questions? Join our Discord server for more helpful tips and tricks.