Learn how to add a live stream schedule to your site with the event calendar block.
Adding your live stream schedule to your website is now possible with our brand new event calendar block. This block is a component that you can add to your website with Maestro's page builder.
To get started, click the "Edit Page" button at the top right corner of the page you'd like to put the schedule on.
Choose the spot on the page where you'd like to add the calendar and click the purple "+" button, then select "Event Calendar."

Hover over the date when your event will take place and click "Create Event."

When prompted, add a title, description, time, and image to provide viewers with details about your event. Be sure to add an end time to your event for a "Live" indicator to appear when you go live.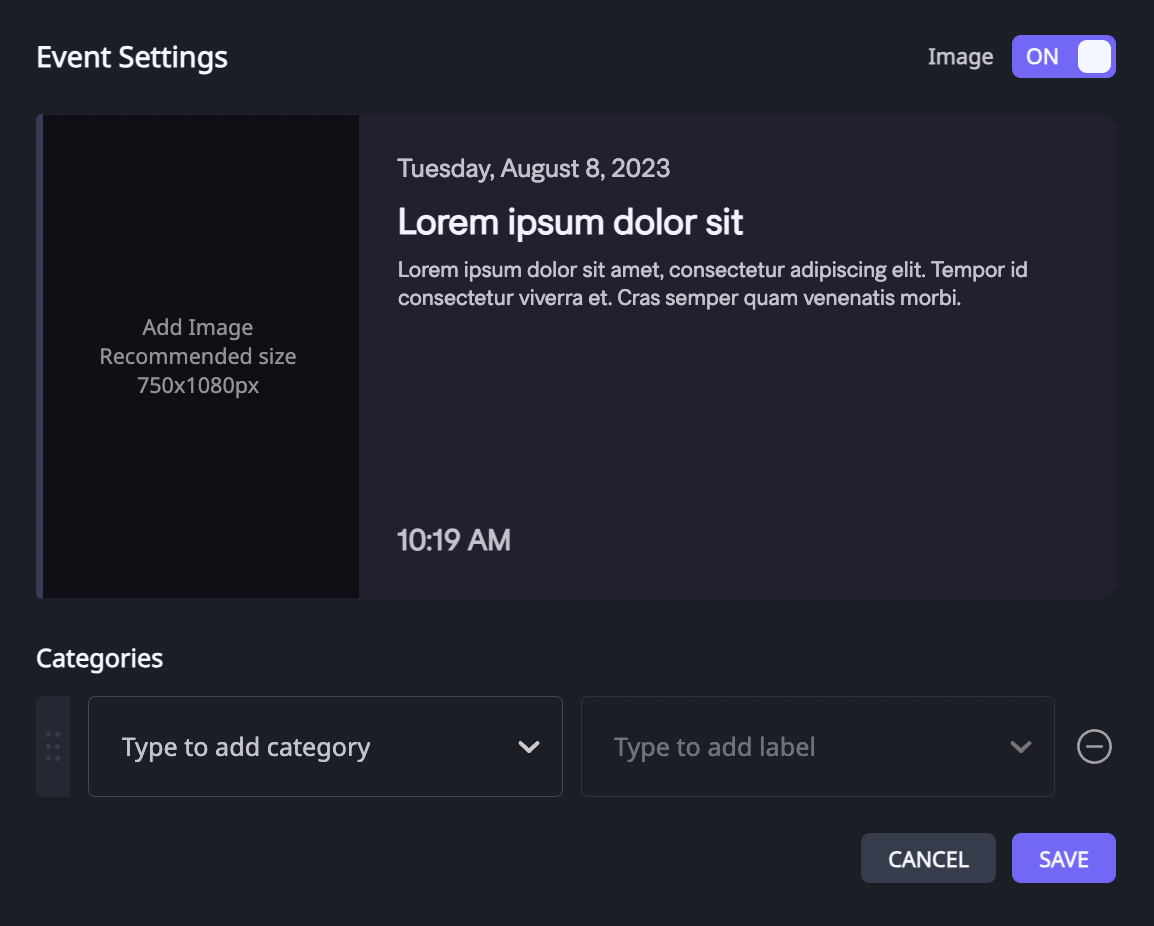 Note: The recommended size for the Event Image is 750x1080px.
You can also add categories and labels to your events to enable viewers to filter the upcoming events on your calendar so they can easily find events that they're interested in.
Labels and Categories will appear on the event and calendar itself. Use categories to make your events easy to browse.
To edit or delete an event, simply hover over the event on the calendar, and click the three dots on the right-hand side of the window.
For further customization such as showing/hiding the block title, alignment of the title, and background color, click the gear icon in the top left-hand corner of the block.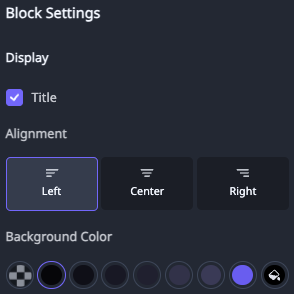 Once you've added a calendar block to your website, drop a link in the #Feature-Chat channel on our
Discord server
so we can see what you've created!