Learn how to generate access codes for your gates on Maestro.
Note: Access Codes are a premium feature. In order to turn on this feature, contact your Customer Success Manager. If your plan type does not include a Customer Success Manager, please submit a ticket here.
Access codes are used to give specific people access to your content without requiring them to purchase a ticket or subscription. You can generate access codes for video content with the following steps:
Before you start this process, please ensure you have a Ticket or Subscription gate set up.
1. From the Admin Navigation bar, click "Access"
2. On the top right-hand corner of the page, click "Edit Gate"
3. Click "Access Control"
4. At the bottom of the modal, click "Add Ticket or Subscription" (This will show you all of your created Tickets and Subscriptions)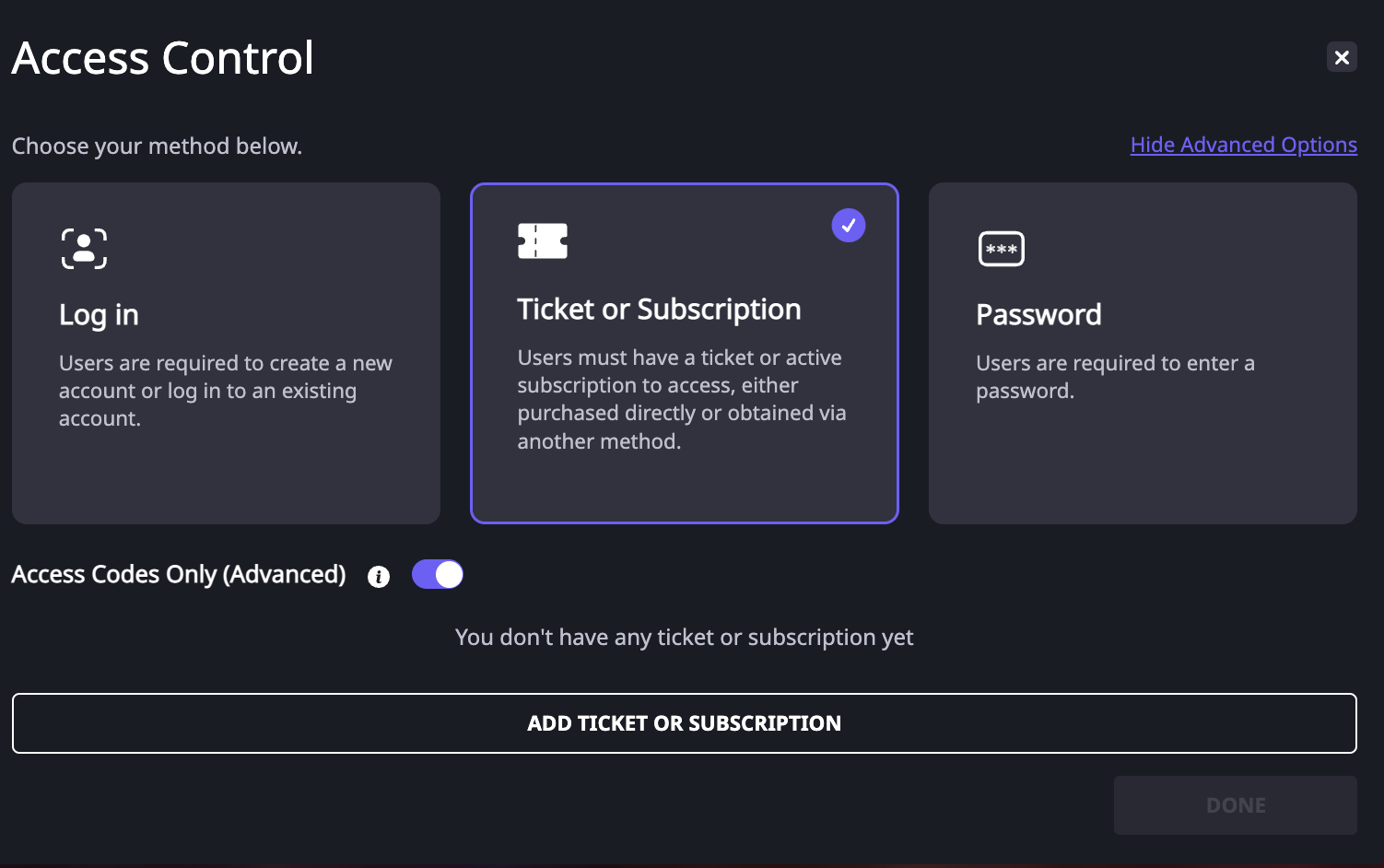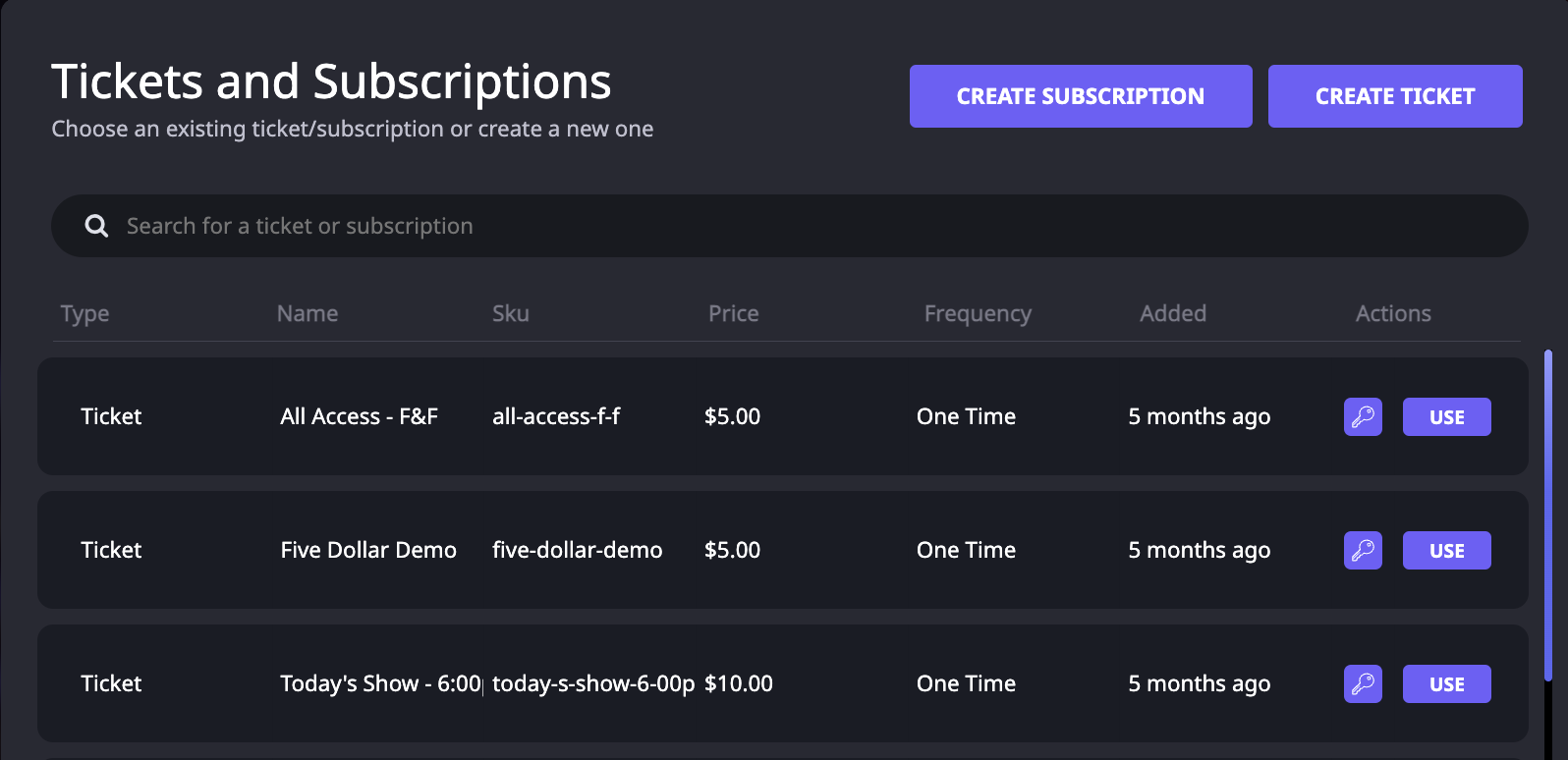 Click the key icon to generate Access codes for that Ticket or Subscription:
This will allow you to generate access codes. Code generation may take a few minutes. When the codes are ready, a .csv file containing the codes will automatically start to download.
Have any more questions? Join our Discord server for more helpful tips and tricks.