This guide will help you see which colors in the Design admin view correspond to exactly which elements across your Maestro instance so you can easily make and communicate adjustments.
Please zoom in to see the full detail of each image, or CLICK HERE FOR THE DOWNLOADABLE PDF.
Hint: If any of these elements are not appearing properly on your site, the colors you may have chosen may be too similar. Try adding some more contrast so that your content or icons pop against the background color chosen.
Quick Jump to Reference
Maestro Channel - Using a background image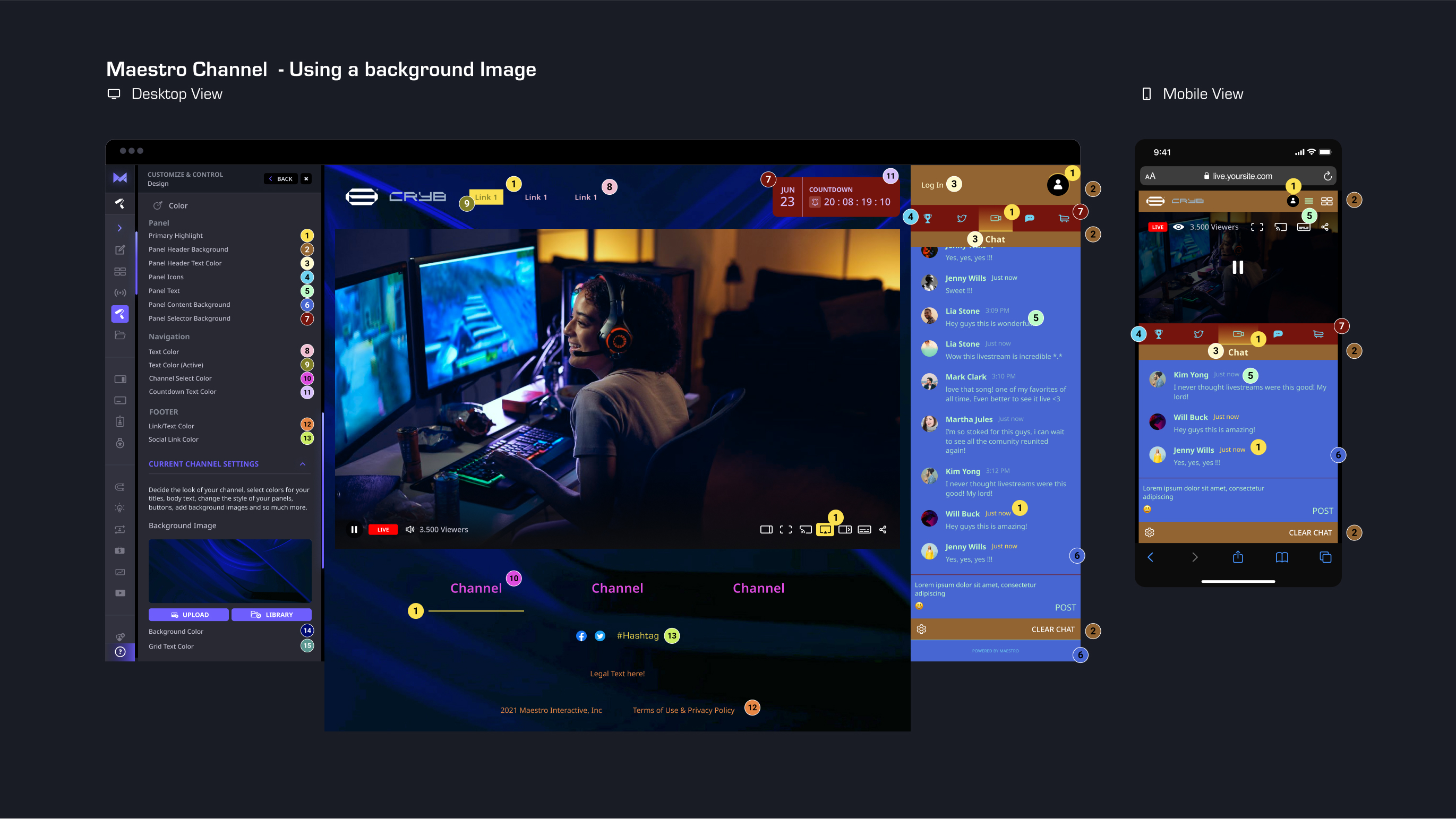 Maestro Channel - No background image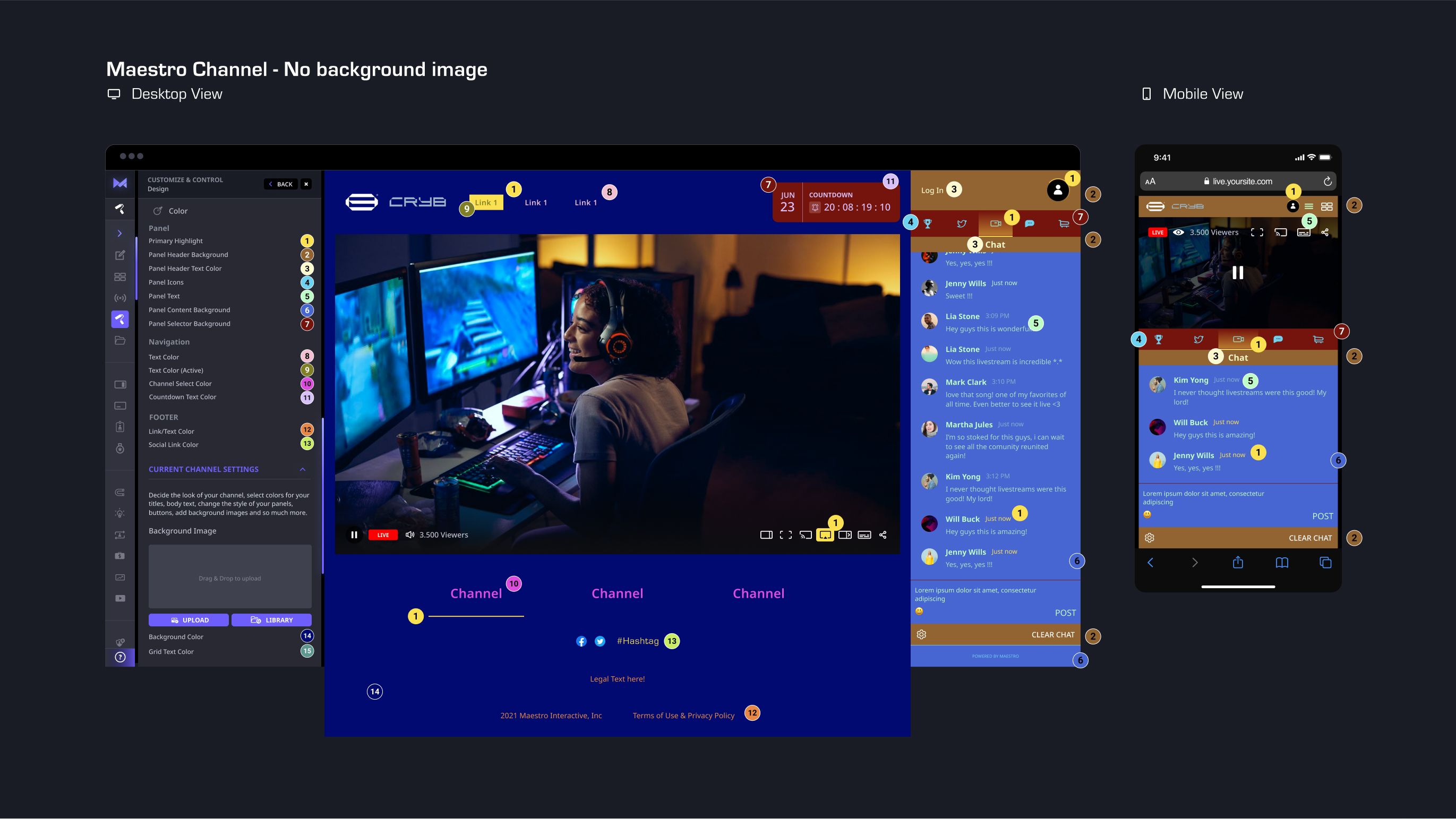 Maestro Offline - Landing Page (Spotlight & Grid Mode)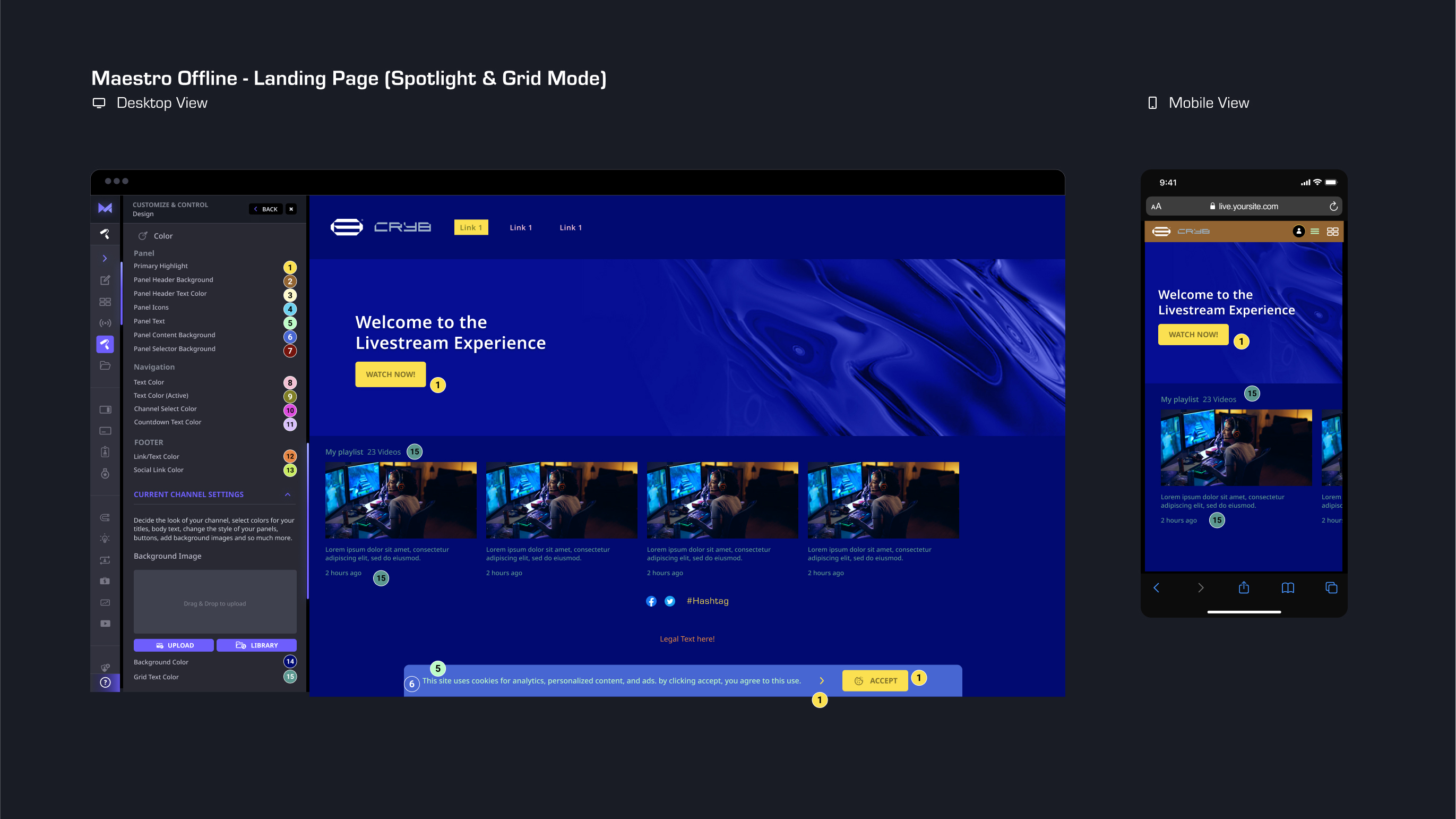 Maestro Entitlement Gate - Using a background image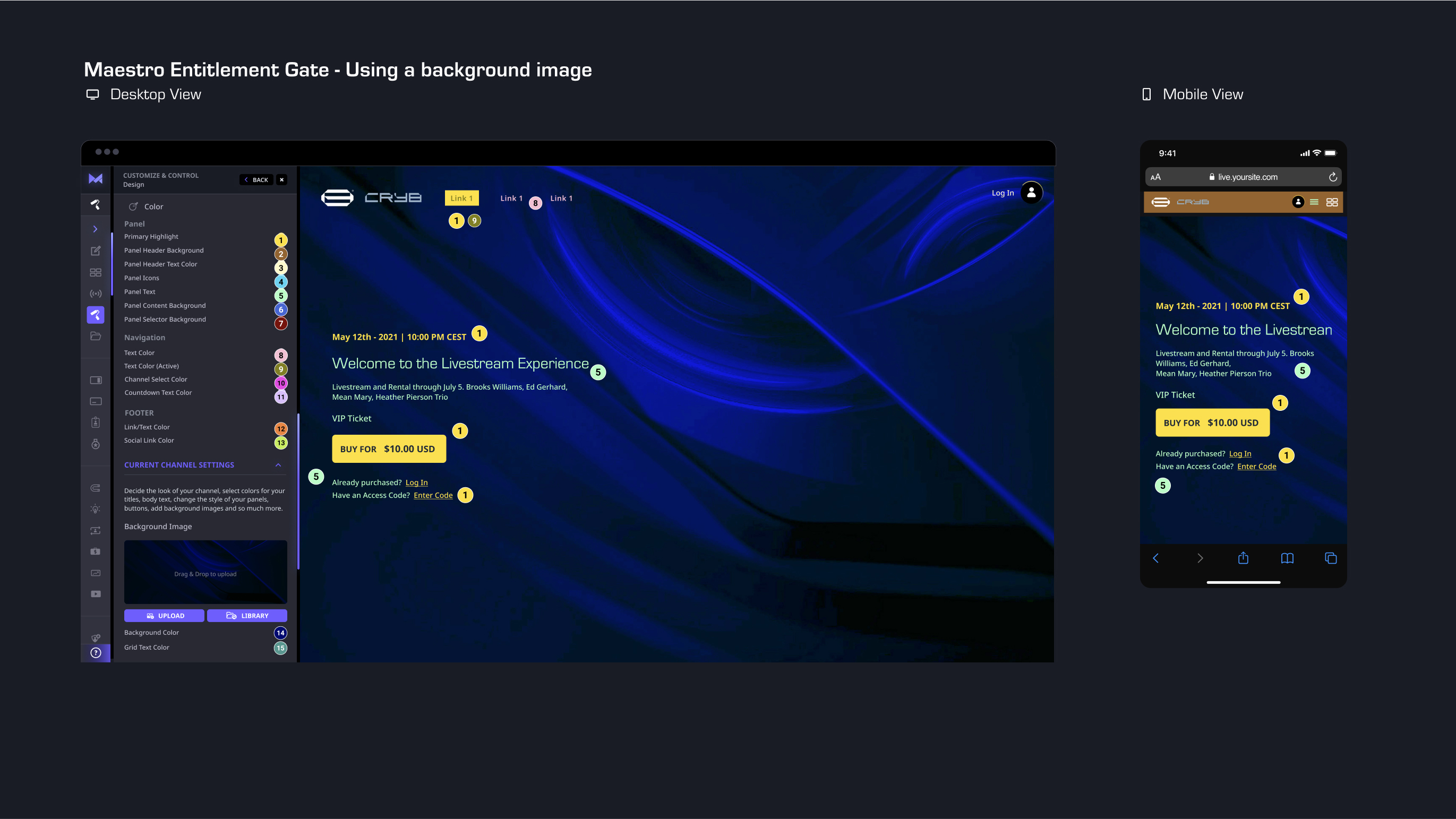 Maestro Entitlement Gate - No background image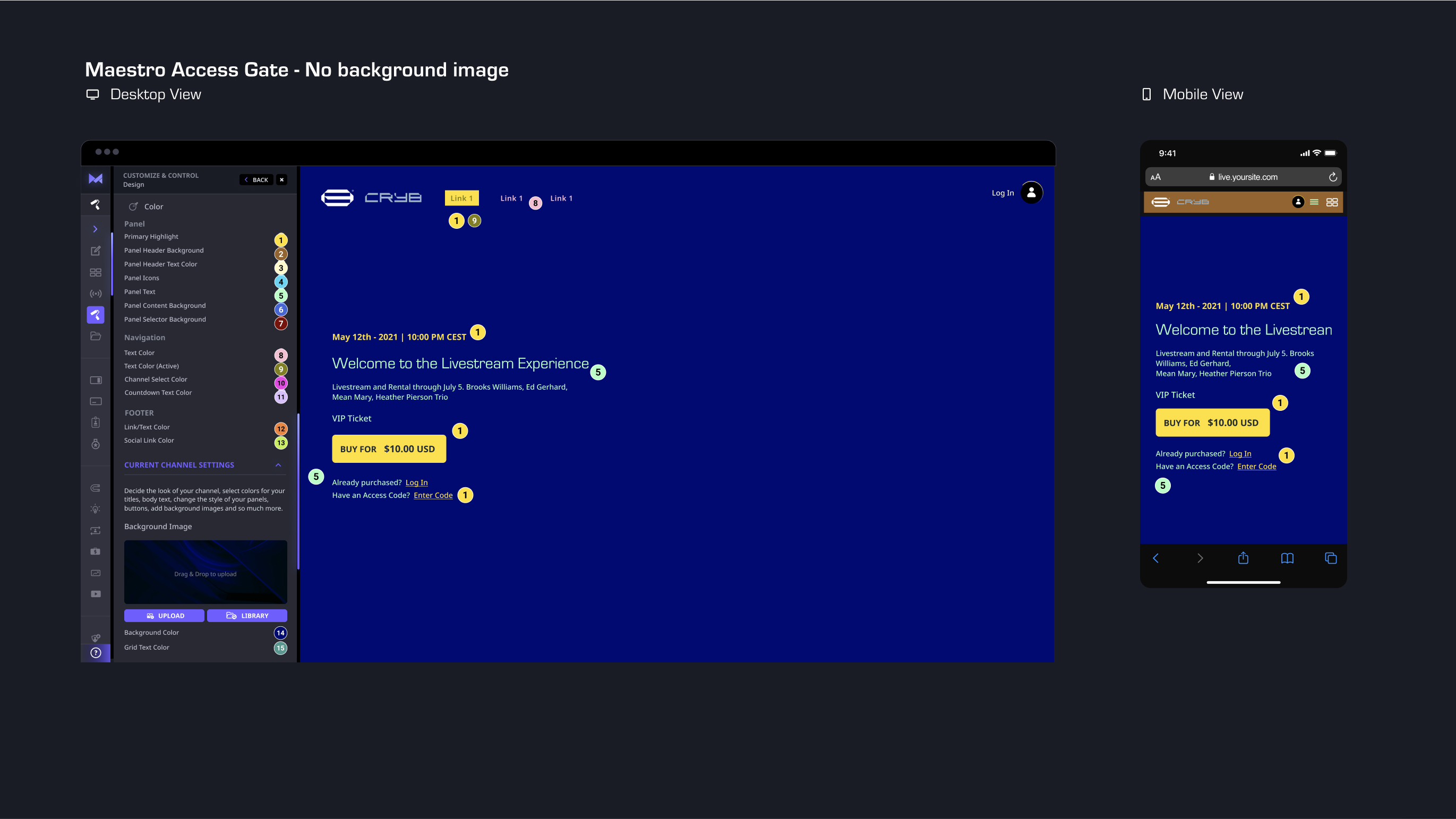 Log In / Create Account Modal
Log In Gate