Explore the updates to channels and gates on Maestro.
We are excited to introduce you to our new updates to editing Channel Access and the process of going live on Maestro. These changes make streaming easier than ever.
Updates to Gates
The ability to enable or disable a channel gate is now right at your fingertips. You'll find a toggle switch at the top of every channel which allows you to activate and deactivate your gate with a simple click.


Adding and changing access control has gotten easier, as well. Clicking the "Access" tab in the Admin Navigation sidebar will switch the site into a live preview state of your gate which you can edit directly.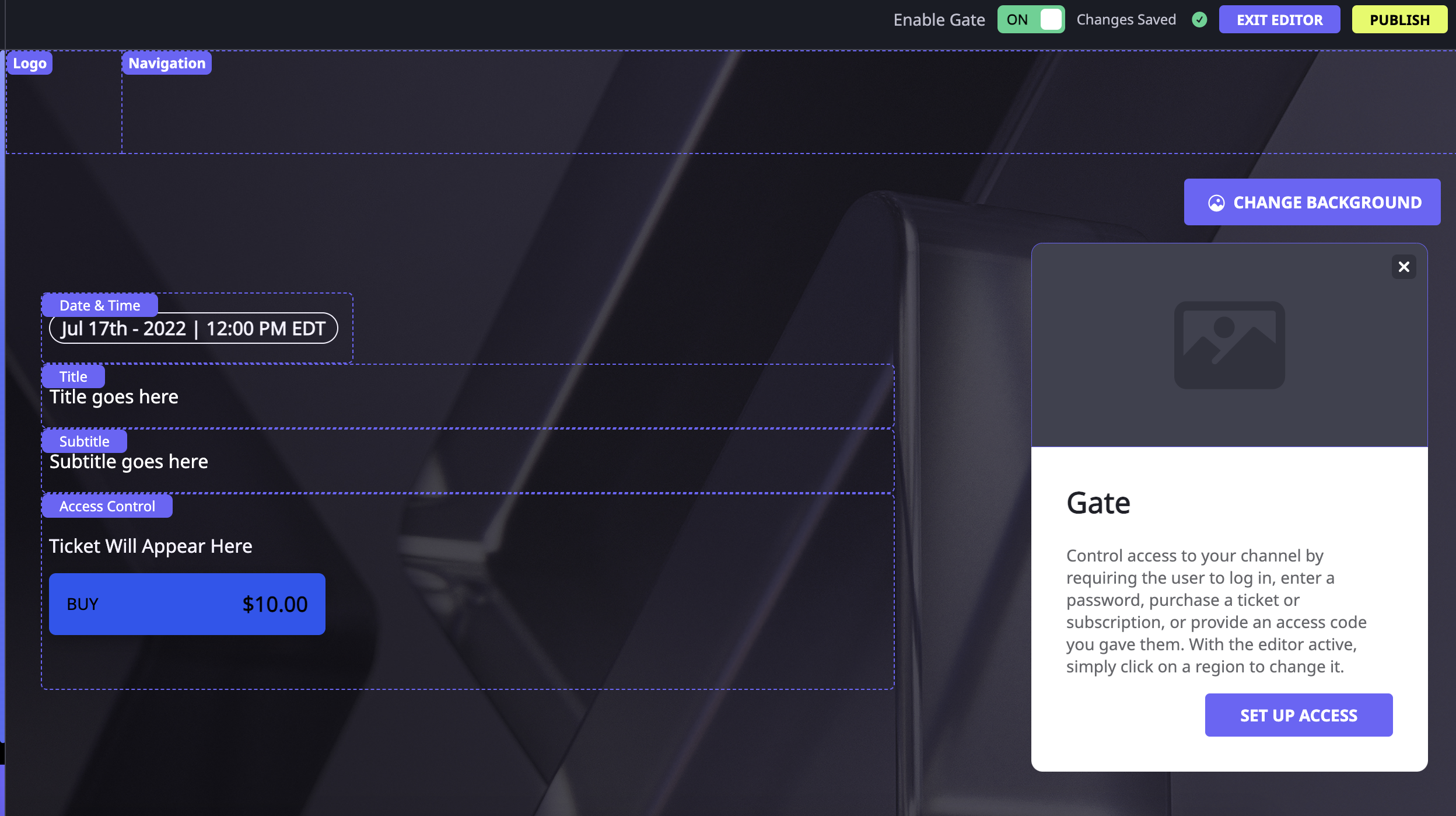 Add the date & time, title, and subtitle directly from the editor in this preview.
Click "Access Control" to choose your gate type or add tickets and subscriptions to a channel gate.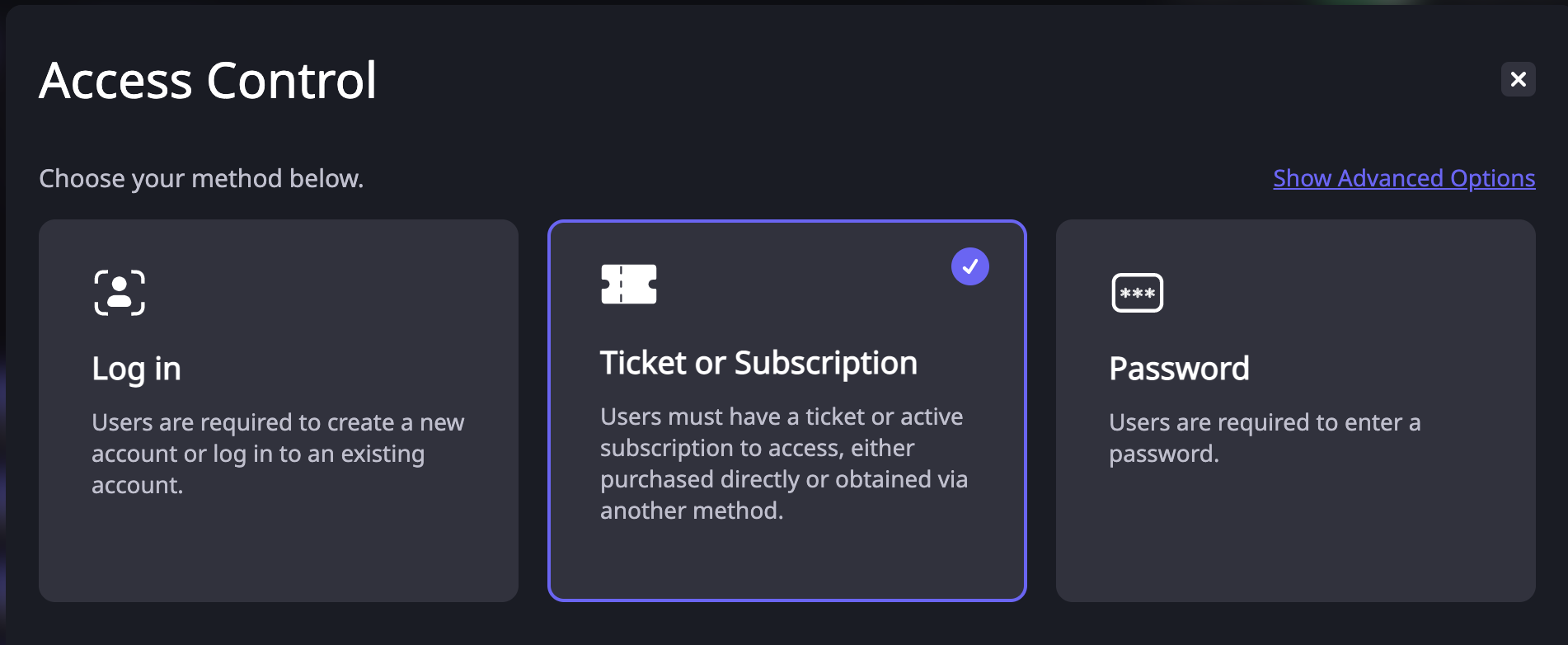 You can also design the look and feel of your gate from the preview state by clicking "Change Background" in the top right-hand corner.
Click "Publish" to ensure your work is saved and active.
Updates to Streaming
Go live by clicking the "Stream" button in the top right corner of the page.

This will generate a Stream URL and Stream Key on your screen. Copy and paste the Stream Key and URL into your source software (i.e OBS, Wirecast, etc).

Additional Resources: