Is there a device limitation for end-users?
Your end users can watch on up to three devices at one time.
Your end users can login and watch live content at up to three devices on a time. When a fourth device attempts to access the content, the end user will be ask to choose a device in order to continue watching.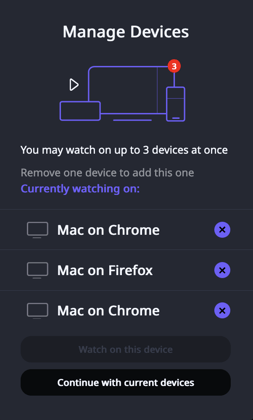 They can choose a device, or continue with the current device where they received the alert. Upon choosing, the modal will close and the content will continue.