Cards are another tool in the Maestro toolkit that enables you to engage with your customers and highlight your content.
Cards are semi-permanent messages that appear over your channel's sidebar. Unlike overlays, which disappear after a set amount of time, cards remain over the sidebar until the user dismisses it themselves or it is manually removed by an admin.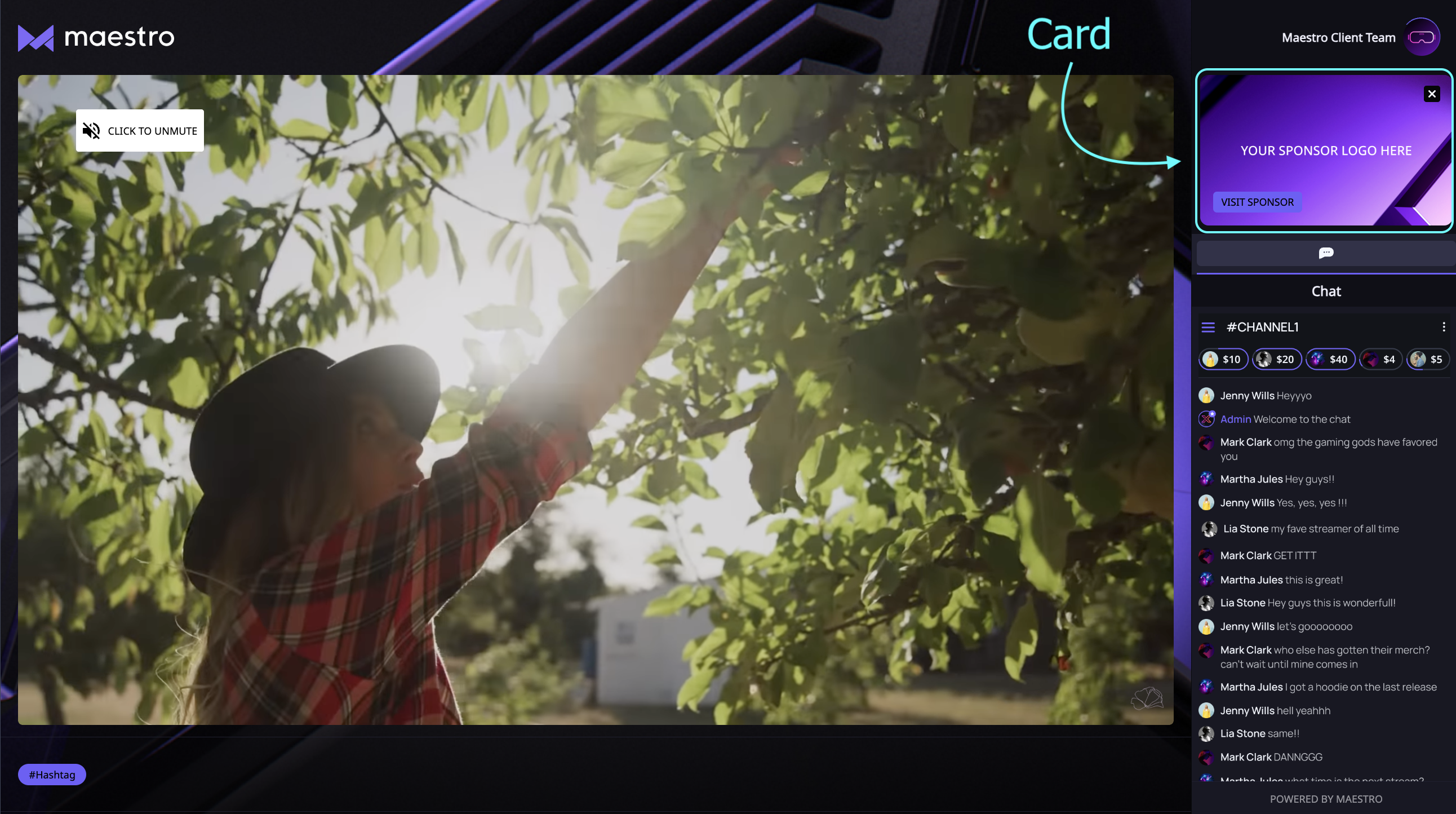 We offer four card types out of the box on Maestro: Images, Messages, Multiple Choice, and Person Cards.
Image: Display an image and an optional call to action with an embedded link
Message: Display a custom message with a title, body, and an optional call to action with an embedded link
Multiple Choice: Use gamification to drive engagement with a poll, prediction, or trivia question
Person: Highlight a person or a group of people with a profile and links to their social media accounts
Cards are a great way to share messages with new visitors, highlight content, make an announcement, or prompt social shares.
Have any more questions? Join our Discord server for more helpful tips and tricks.