Learn how to edit the duration of an Overlay on Maestro.
Click "Overlays" from the "Channel Settings" of the channel you're broadcasting an overlay on.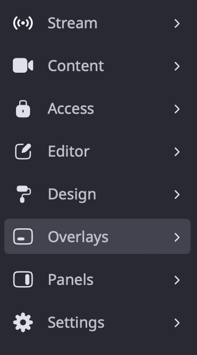 Either create a new overlay or use a previously saved overlay from your library. Once you create or choose your overlay, the modal will appear with an option to add the duration.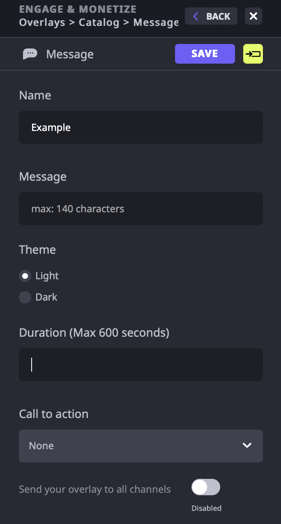 The default duration for overlays is 20 seconds. However, you can add in a custom duration for each overlay.
We recommend 30 to 90 seconds per overlay. The longer the overlay is active, the higher the engagement rate is likely to be. However, here are a few recommendations on length by overlay type:
Message: 30-45 seconds
Lower Thirds: 30-60 seconds
Raffle: n/a (fixed timers)
Multiple Choice: 30-60 seconds
Commerce: 30-45 seconds
Tweet: 25-35 seconds
Poll Results: 20 seconds
For more information and overlay examples click here.