Using Maestro and Shopify, you can sell merchandise alongside tickets to your live stream!
To sell Bundles on Maestro, ensure that your Shopify Store is integrated with Maestro. For assistance, see our dedicated article: How to Install the Shopify Integration on Maestro
Once your Shopify store is connected, navigate to the page or channel where you'd like to sell your bundle. On the admin bar, click "Access."
Then, choose "Ticket, Bundle, or Subscription" as your access control method.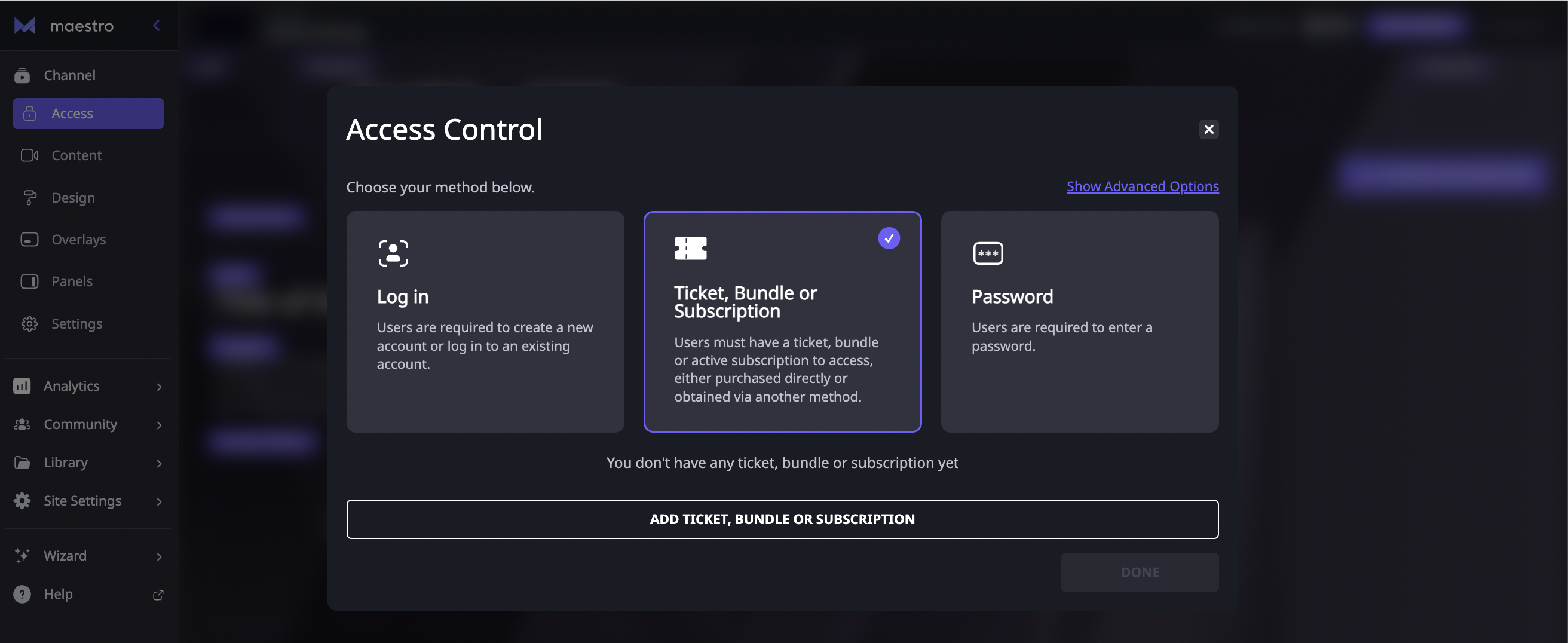 From there, click "Add Ticket, Bundle, or Subscription." The modal will populate your previously created tickets and subscriptions. To create a bundle, click "Create Bundle" at the top of the modal.
Follow the steps in the modal to create your bundle.
First, you may add an optional image. This can be helpful for showing your viewers the awesome merch attached to this ticket bundle.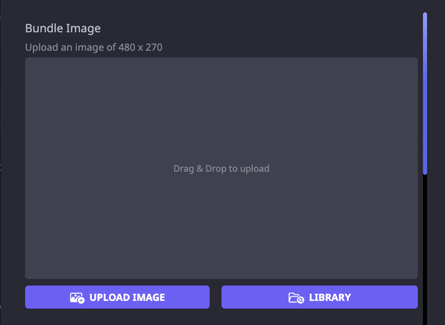 Next, enter a name for the bundle. This name is visible to viewers on the paywall.

Then, enter the SKU for the bundle. This is only visible to you.

Next, attach a ticket and product to the bundle. Click the buttons in order to add.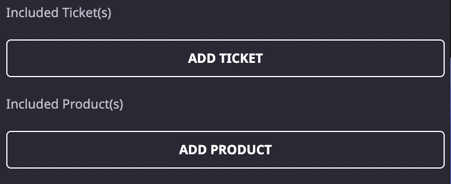 Maestro will list products from a connected Shopify Store. Choose the products you wish to attach to your bundle by hovering your cursor over the image and clicking "Use".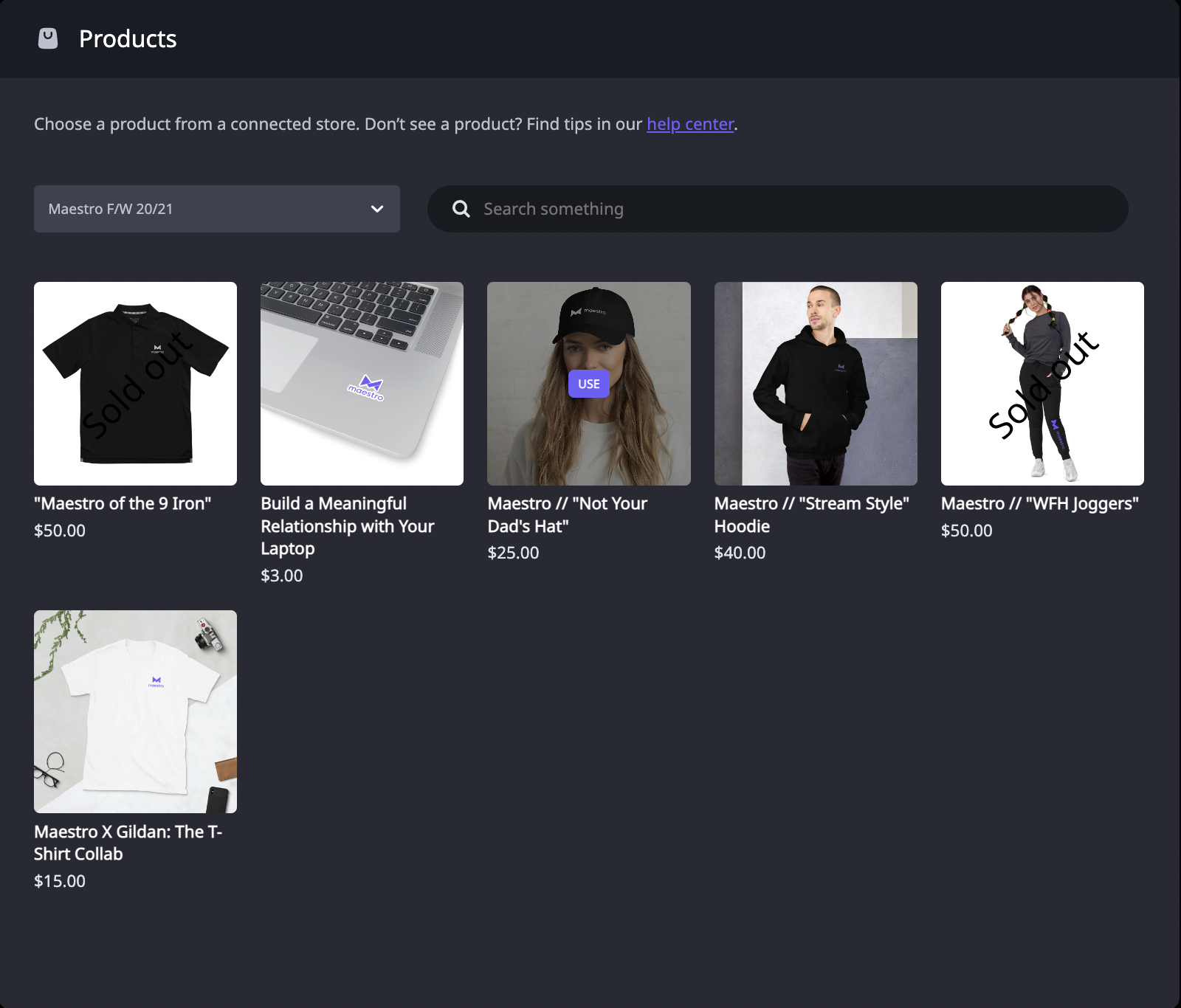 Add as many products as you like by following those steps. When you're finished, you can add a description. This will auto-populate with the names of the tickets and products, but you can add more detail or choose not to provide a description at all.

Bundle prices are automatically calculated as the sum of the prices for all of the tickets and products that are included in the bundle.
When everything is finished, click

in the top right-hand corner of the modal. You will now see your Bundle in the list of usable entitlements. Click

to add it to your gate.
To learn more about ticket and subscription gates, click here.
Once the bundle is added to the gate and you publish your changes, your bundle will be on sale and available to purchase.
At the gate, the bundle will appear as another ticket option.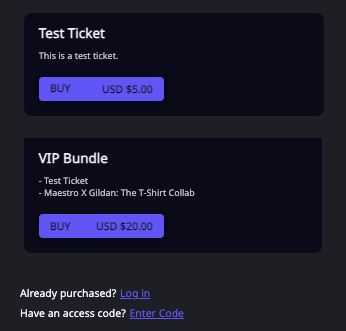 When a user clicks it, they will be presented with the descriptions you created: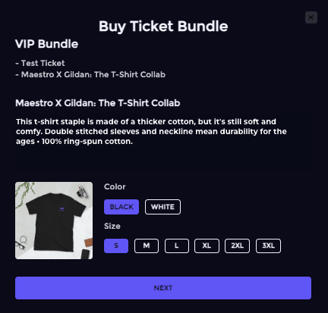 They will then be able to purchase the entire bundle directly through Maestro.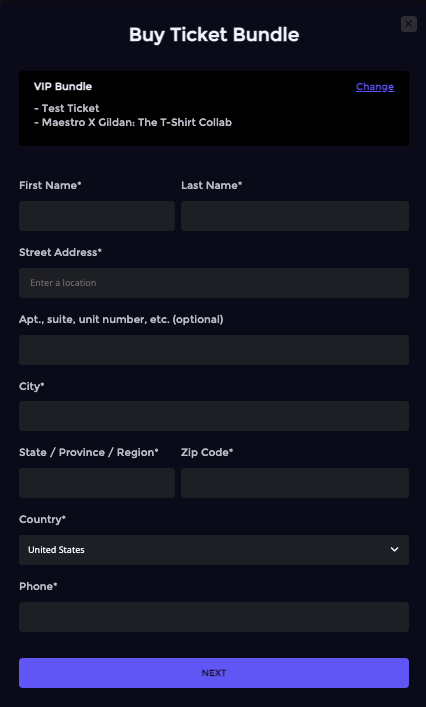 Join our Discord server for more helpful tips and tricks!