Learn how to broadcast a poll or trivia question on Maestro.
Broadcasting polls and trivia questions are great ways to engage with your audience.
Once you've created a poll or trivia overlay, you can add them to your streams. Here's how:
Ensure that you are on the live channel where you would like to broadcast your poll or trivia overlay.
Click "Overlays" from the admin bar under "Channel"


Doing so will show you the catalog of the types of overlays you can send to the stream (For now, let's focus on polls and trivia)


Click the preview button next to the Poll or Trivia overlay to see an example of this overlay in your channel (Note: You'll be shown a preview if your channel is in TV mode)
Click the button to open the "Poll to use" panel
Select which poll you would like by selecting the button, or you can create a new poll if you haven't yet already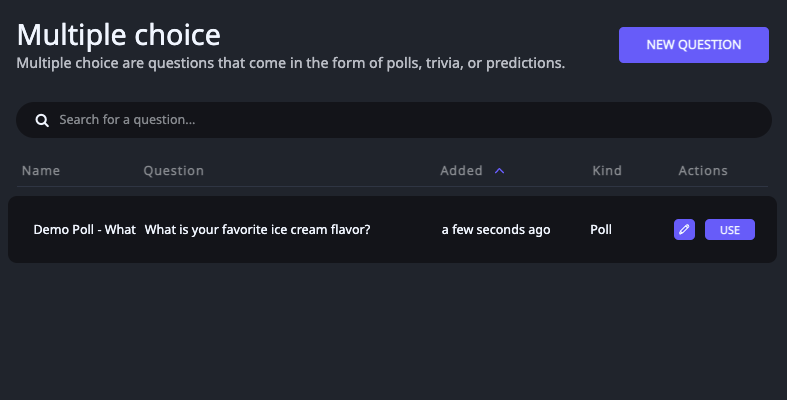 7. Enter the duration of time for your poll to appear (Note: The default and suggested duration is 20 seconds)
8. Click the broadcast button

to push your overlay live
Have any more questions? Join our Discord server for more helpful tips and tricks.